December 19, 2014
A Painterly Corvette + Friday Link Love
You know what we love photographing just as much as abandoned buildings? Abandoned vehicles! There's something about decaying vehicles with their broken or missing windows, flat tires, and stripped paint that just screams amazing. So here's a photo of an abandoned Corvette we fell in love with almost immediately when we spotted it sitting there in the rural town of Taylor, Texas. We think that this car is quite beautiful with its body paint that looks like colorful paint brush strokes. Also be sure to check out today's Friday Link Love that includes a few of our favorite photo links we found this week. Have an enjoyable weekend!
It's a plan of ours to visit abandoned places all over the United States which is why we've become quite obsessed with this article featuring 50 Strangest Abandoned Places By State from Impulcity.

Patience is definitely the key to great photography, and this gorgeous photo of Yosemite National Parks Tunnel View Overlook from National Geographic is the result of that.

The holiday season is upon us, and whether you're done with your holiday shopping or are still procrastinating (like us)…we are sure that this article featuring Holiday Gift Ideas from 25 Top Photographers from Photodoto will be inspiring.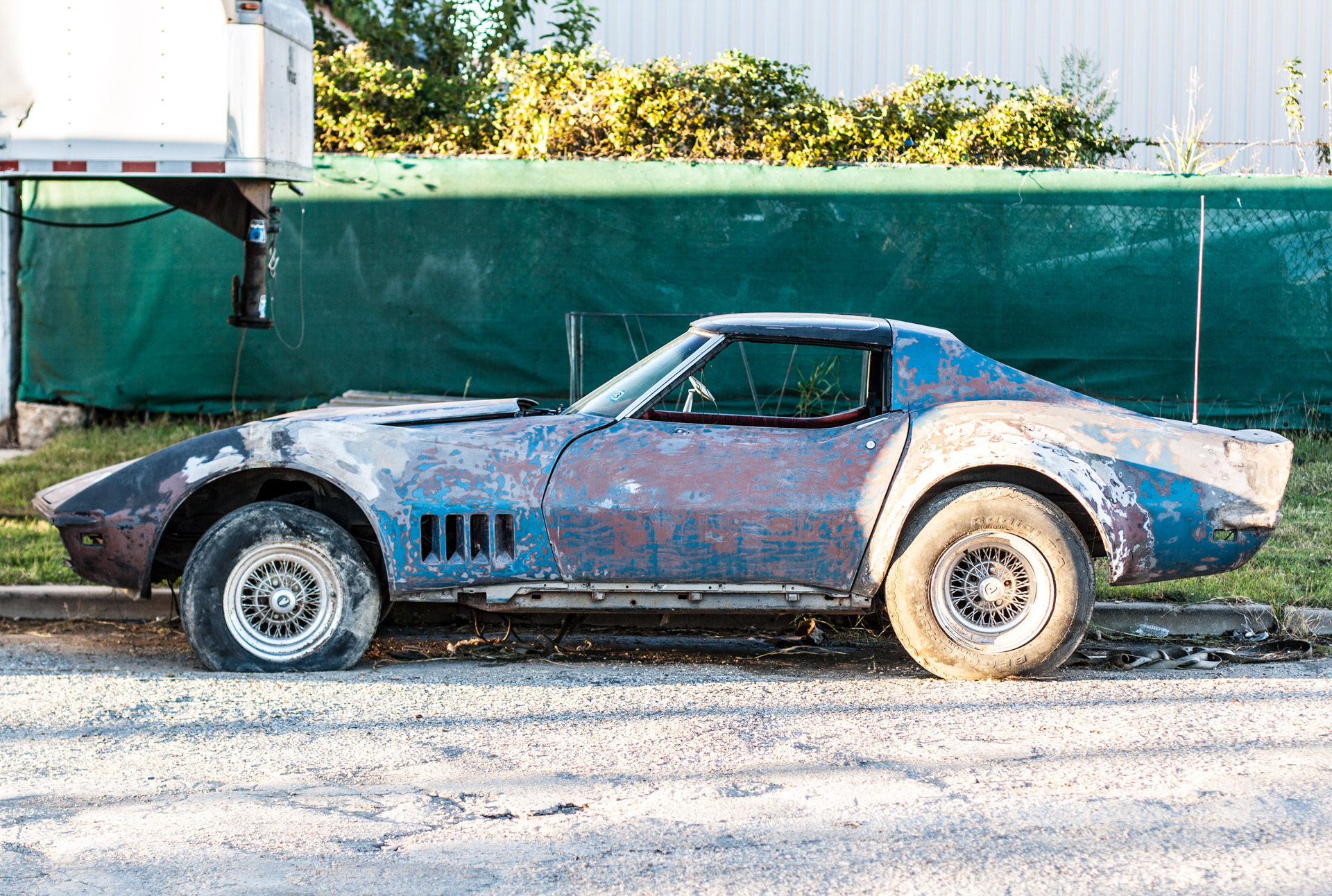 What do you think of abandoned cars like this one? What do you think of these Friday links? Leave a comment…we would love to hear what you think!
You might also like: