February 20, 2015
A Vintage Pan Am Plane + Friday Link Love
Yay, it's Friday! We had such a great week sharing our photos of Florida! It was the first time that we had been to the Sunshine State together, and we had such a wonderful time seeing all the beautiful things…including the very unique abandoned places. So we would like to put a stamp on this ode to Florida week with a photo of something we were so surprised to find. It's a vintage Pan Am plane…well, it's actually a late 1940's American Airlines and later a Mohawk Airlines plane that was restored to look like a Pan Am by a former Pan Am pilot. This pilot, LeRoy H. Brown, had this wonderful dream to refurbish this plane and create an Airline Industry Museum at the Apopka, Florida airport. The Orlando Sentinel article where we got most of our information about the plane was written in 2013 when LeRoy was 92. Since then (based on what we could find), the museum website has disappeared…his Facebook page is no longer updated…and when we took the photo recently, the plane looked like it was sliding back into disrepair. We don't know what the status of the project is, but we do hope that this beautiful plane is not forgotten!
We wish everyone a happy weekend, and please enjoy this week's Friday Link Love which are all plane themed including one that has more photos of this particular plane.
Want to know what it looks like inside this vintage Pan Am plane? William Beebe took these wonderful interior photos of the plane as well as some incredible exterior shots. This plane looks pretty stunning in black and white!

We love the idea of refurbishing an old plane…and this article, 20 Awesome Converted Airplanes via Complex definitely heightens our interest. Who would of thought you could make an airplane hotel…an airplane home…or even an airplane restaurant!

We are beginning to realize that Florida is a vintage plane haven. We found these amazing photos of an airplane graveyard in St. Augustine by Walter Arnold. There's something so sad, but so beautiful about these historical planes!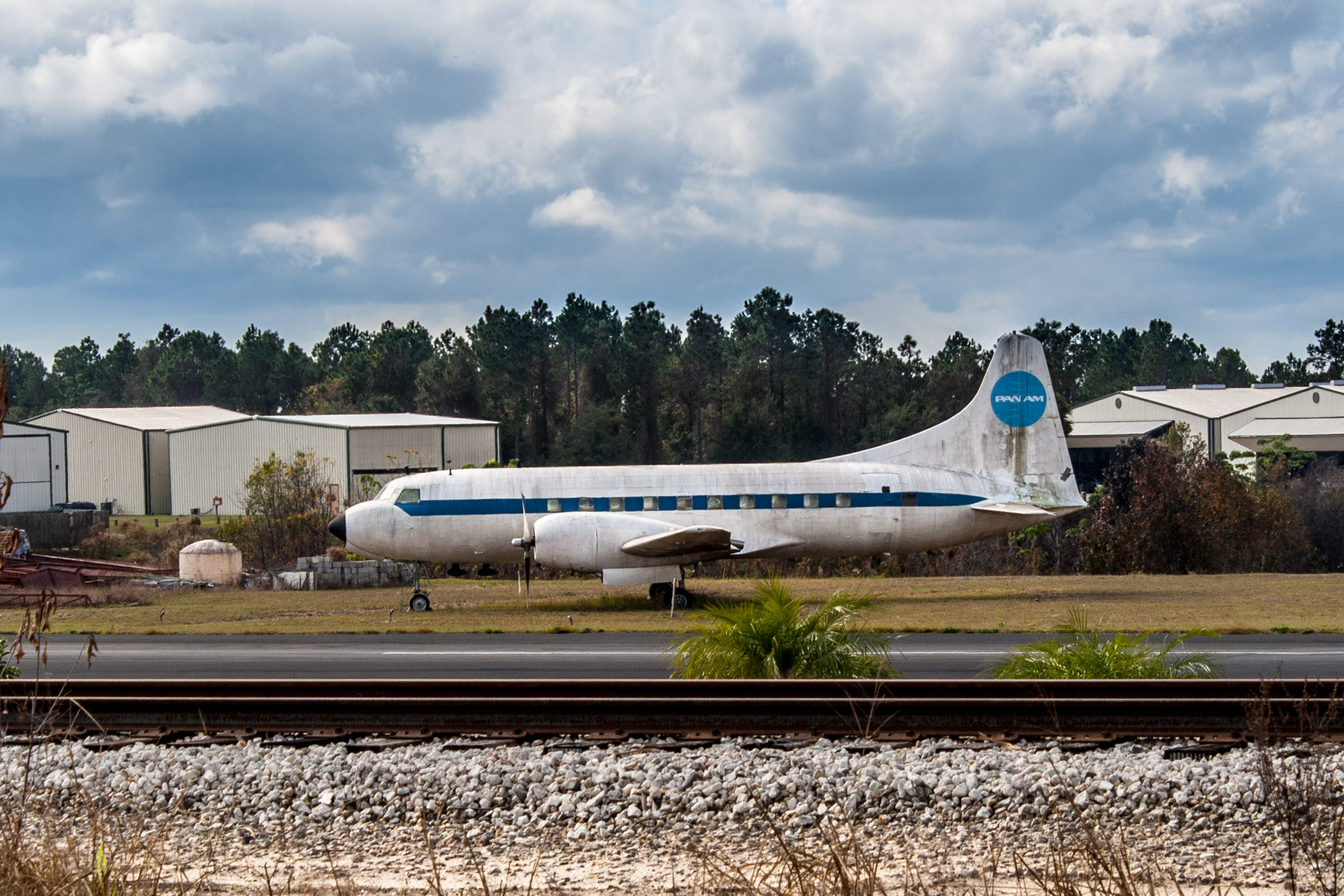 What do you think of this plane? What do you think of these Friday links? Leave a comment…we would love to hear what you think!
You might also like: