October 16, 2015
Acme, Alberta, Canada - Say No To Trails Sign + Friday Link Love
Driving through rural Alberta, we definitely didn't expect to see this sign and half car! Now we're not really sure who made it or how long it has been there…but it sure peaked our interest. We think the person or people who created this is referring to their dislike of trails being created by the Canadian government through their farm land…although we're not quite sure. In fact, the car thing really throws us off…it's such a mystery!
Hope you all have a wonderful weekend, and be sure to check out our favorite links from the web this week!
This abandoned Wizard of Oz themed amusement park is so cool…can't believe they give out tours once a year…you can even get married there! (via Travel and Leisure)

We have always been a huge fan of Canadian photography…and this Great North Collective website has some of the best we've seen!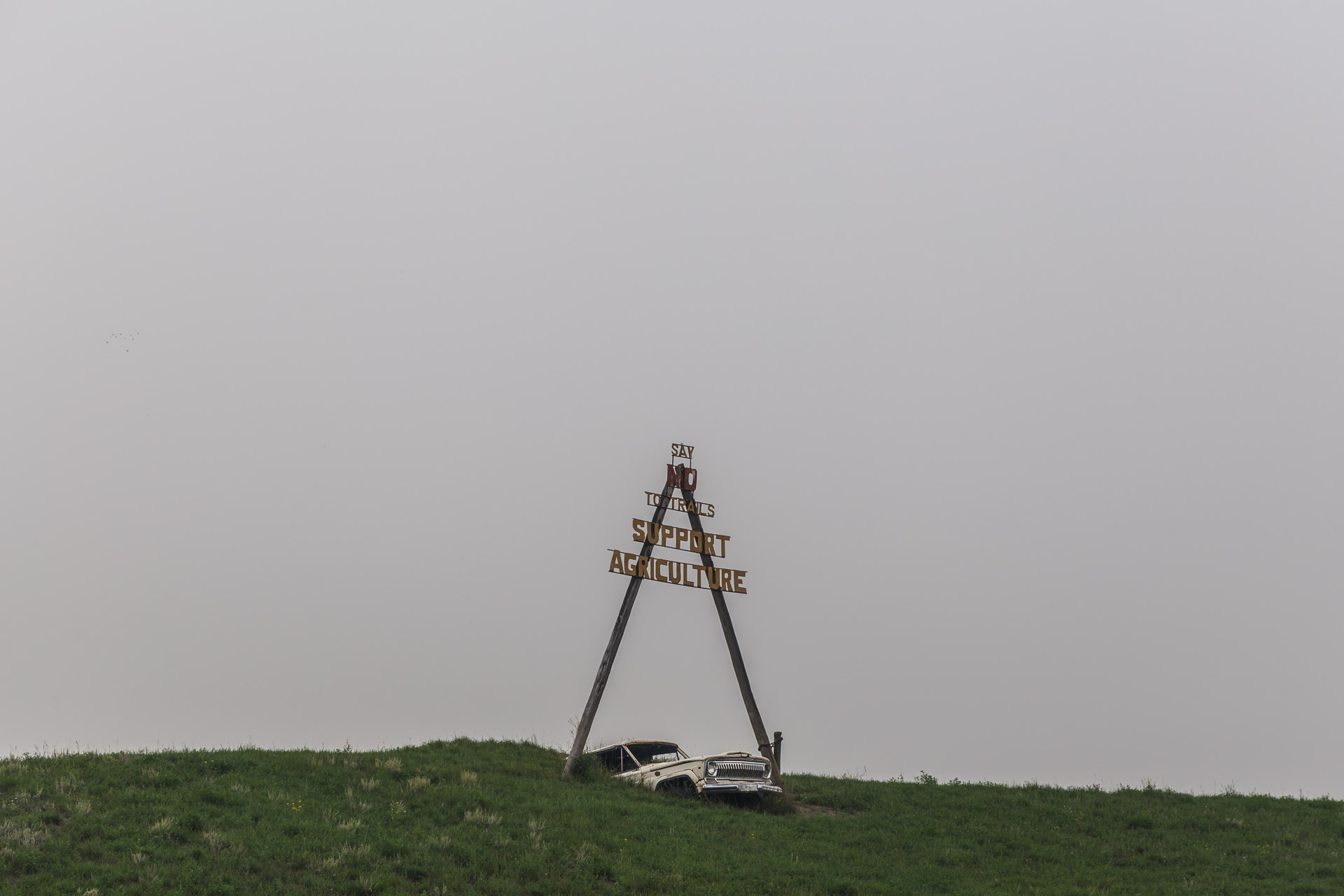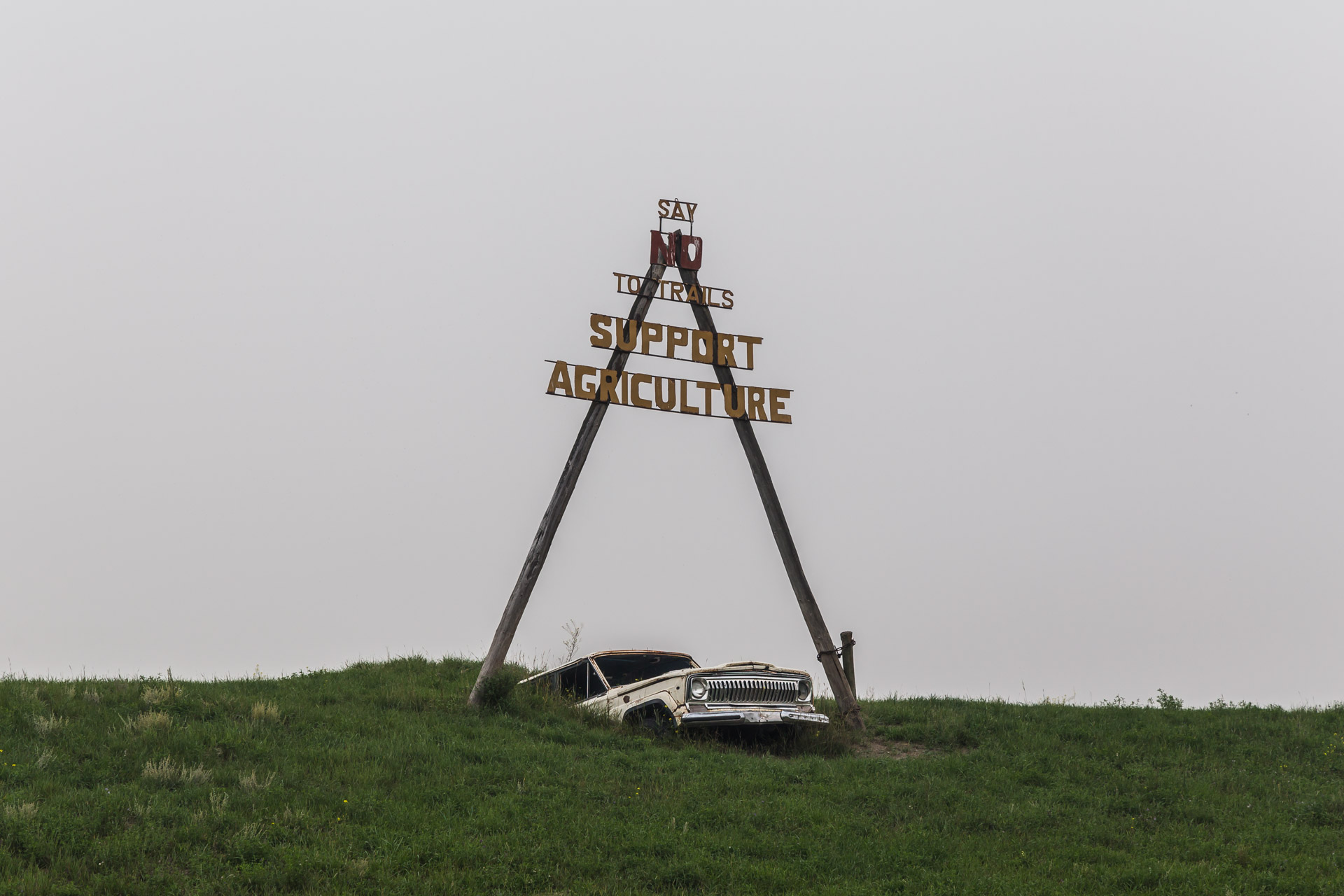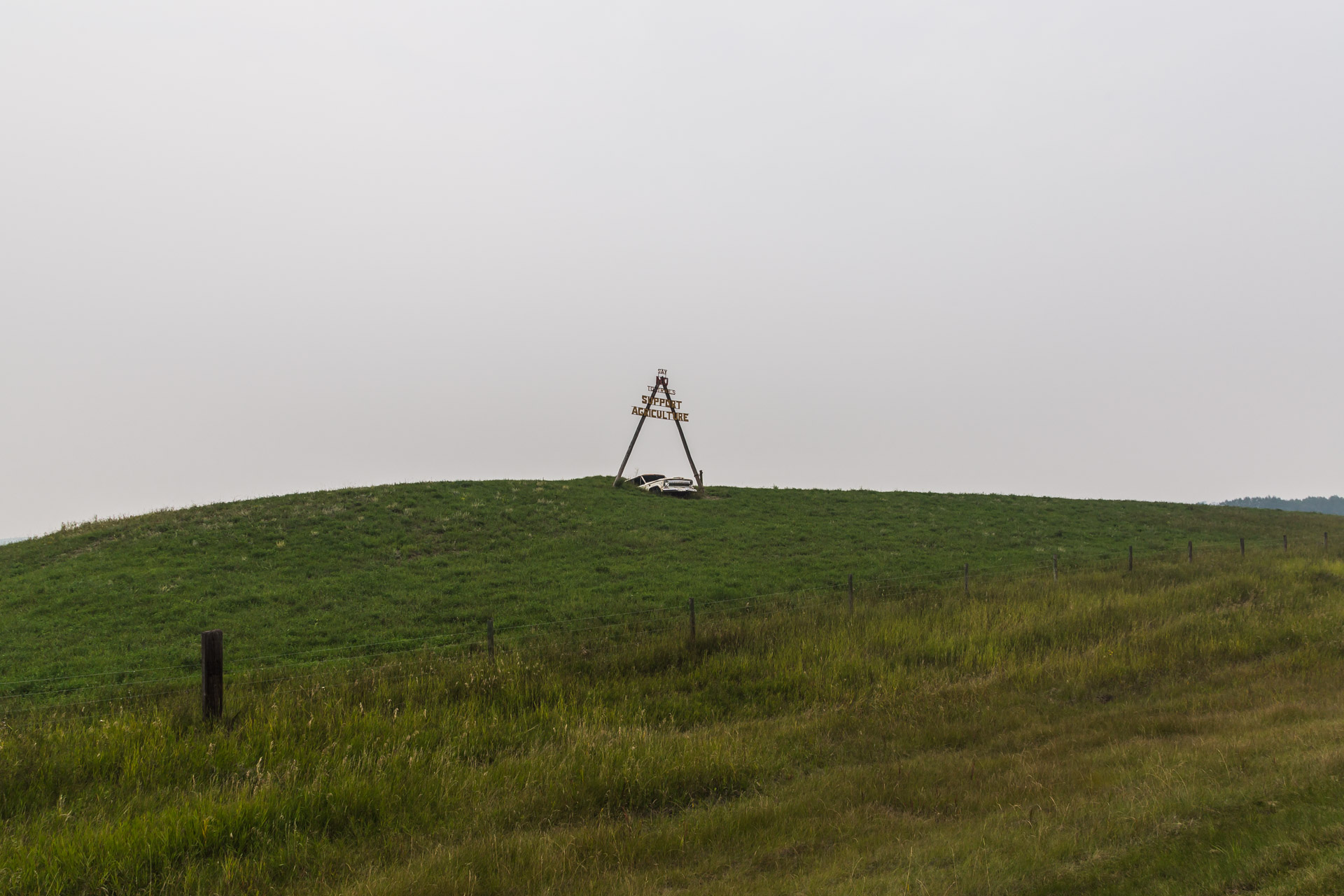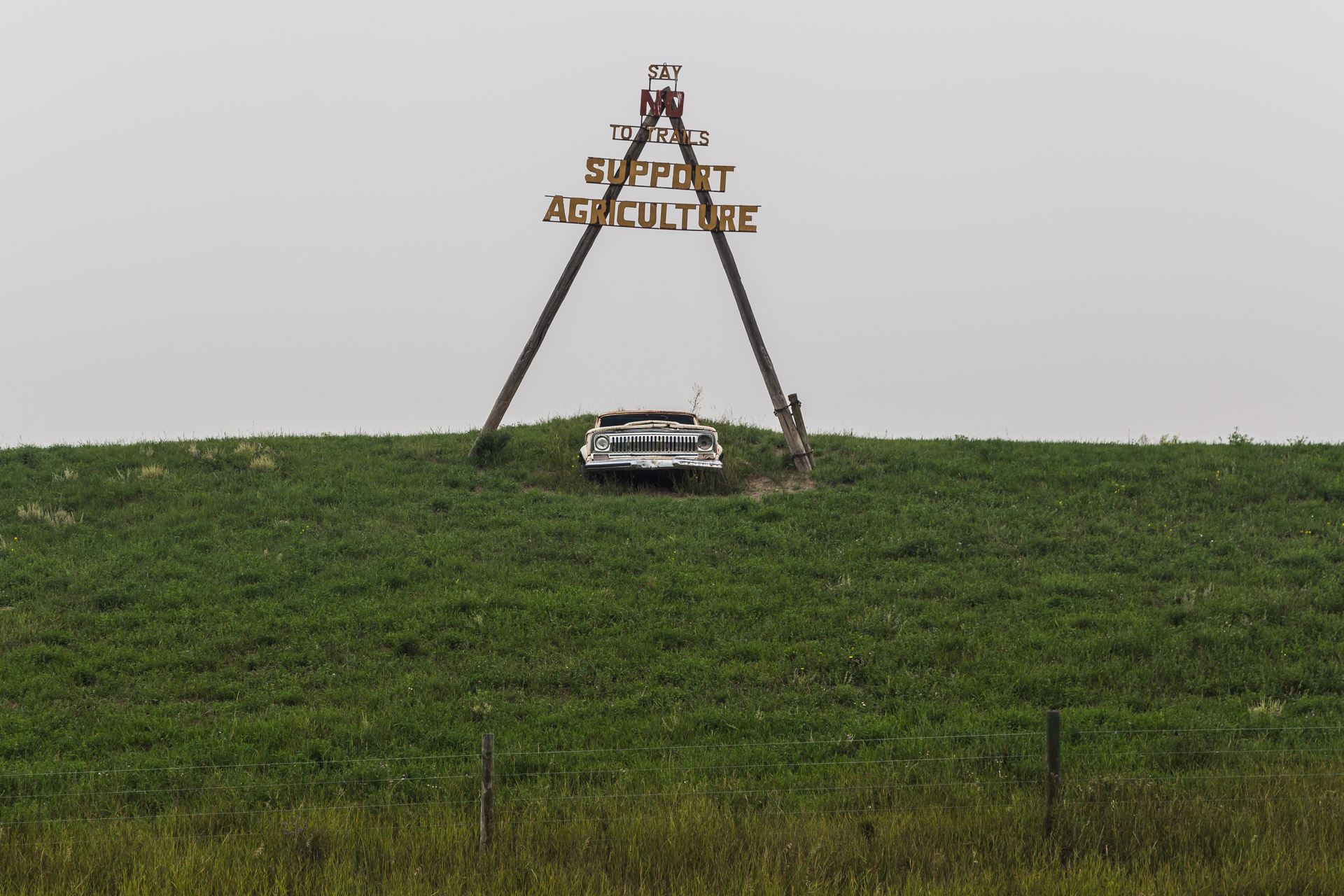 What do you think this sign and car represent? Leave a comment…we would love to hear what you think!
You might also like: