March 27, 2015
A Bridge With A Mountain View + Friday Link Love
Happy Friday! This week, we've had so much fun sharing with you some of our photos from our New Mexico trip we took a few months ago. This beautiful state has always been one of our favorite places to visit with its amazingly unique scenery…case in point this bridge with a really gorgeous view. It was an interesting experience photographing it because we had to position ourselves in a place that would allow us to capture it just right…essentially we had to stand on a small, narrow freeway bridge with semi trucks flying by so fast that it shook the ground…which was sort of dangerous but well worth it. We were quite happy to be able to capture the beauty of the juxtaposition between the bridge, desert, and snow capped mountains!
Hope everyone has a wonderful weekend, and be sure to take a look at our favorite links from the web this week!
These photos of abandoned vintage cars found in the woods by Dieter Klein leaves us speechless! (article via Feature Shoot)

Can't believe this abandoned house is going to be completely filled with flowers…such a cool idea! (article via Huffington Post). You can learn more about this art installation on their Flower House website!

This amazing photo gallery is the reason why we think the iPhone 6 is amazing! (article via Apple)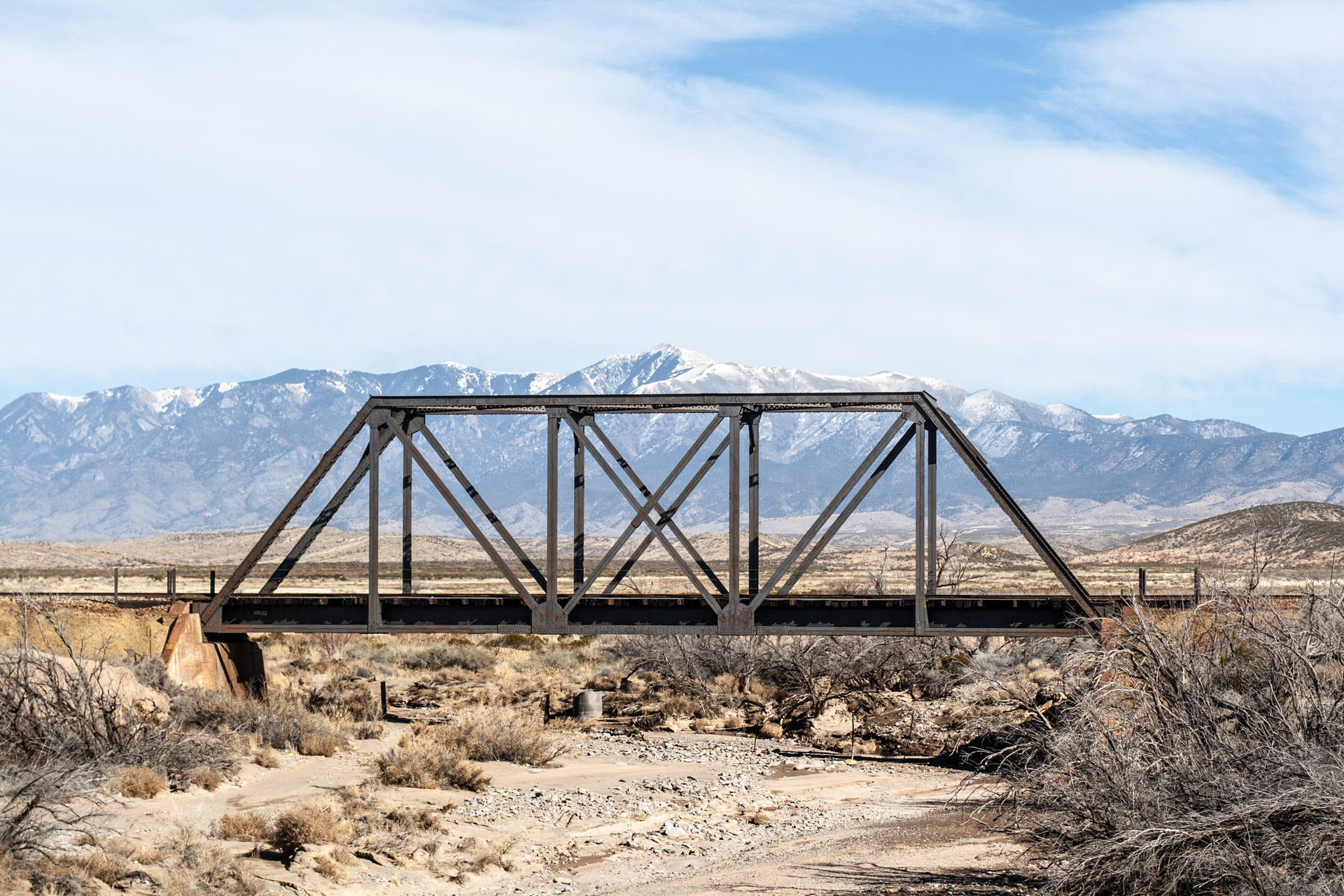 What is one of your favorite places to visit for unique sceneries? What do you think of these Friday links? Leave a comment…we would love to hear what you think!
You might also like: