December 12, 2014
Camo Cattle + Friday Link Love
We are so glad it's Friday…which is why we want to celebrate the end of this week with this photo of some "camo cattle." These cows we spotted on a farm in rural Texas were grazing in some really high grass (something that we don't see very often), and we couldn't help but notice that their coloring just so perfectly matched the landscape. Basically, they were just really beautiful cows; hence, this photo was born. Also don't forget it's Link Love Day, so we've included all the amazingness we found on the web this week. We hope everyone has a great weekend!
We are completely obsessed over photographer Ryann Ford's unbelievable photo project that documents America's vanishing roadside rest stops. Each one of her photos are just absolutely amazing! Be sure to check out her Kickstarter page as well.

This article from the Bored Panda about 60 vintage cars found on an abandoned farm in France that are worth around 12 million pounds makes you realize that abandoned does not always mean junk.

Although we often only get to dream about cold weather in Austin, Texas…we find these cold weather photography tips by 500px cofounder and CPO Evgeny Tchebotarev extremely helpful.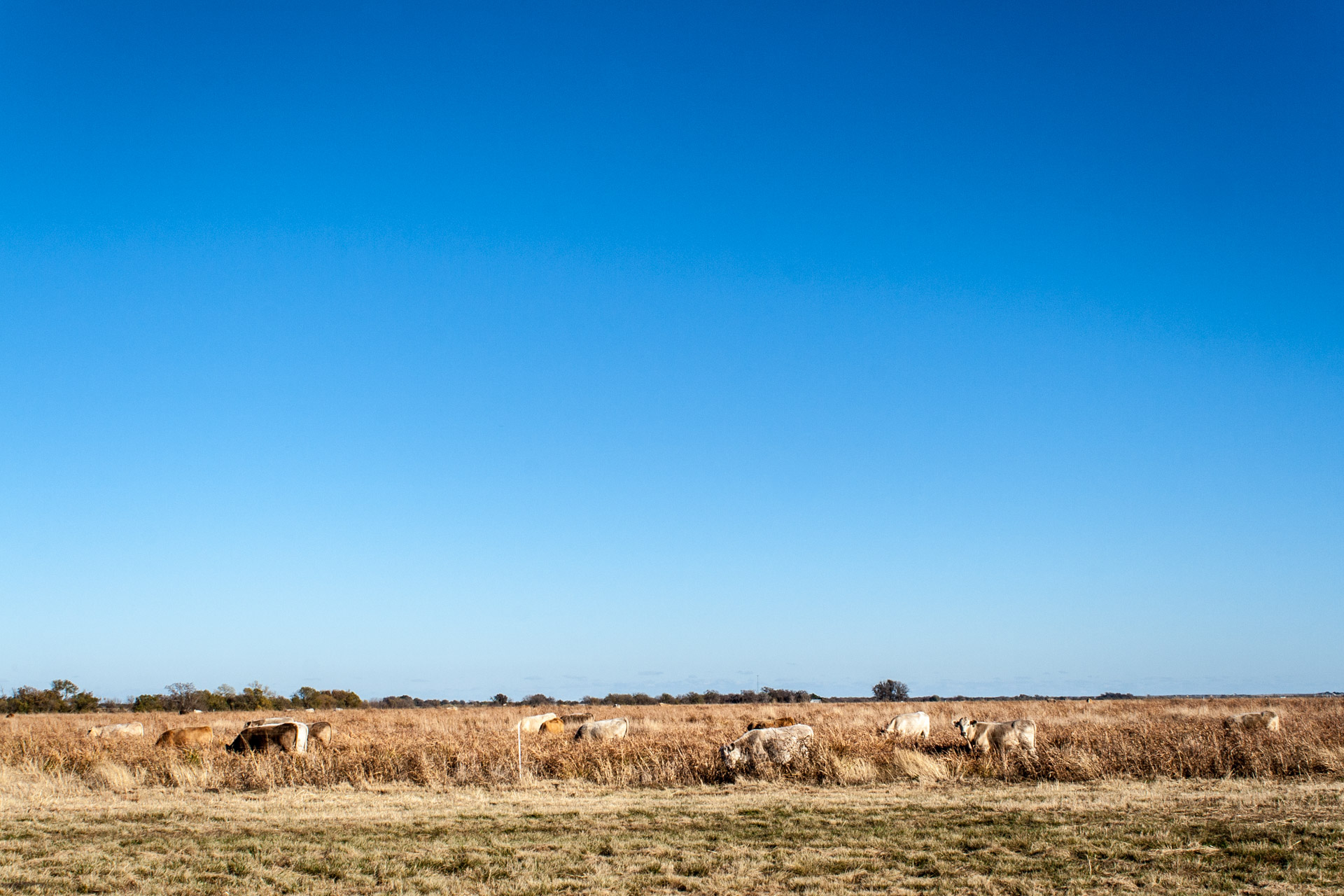 What do you think of these camo cattle? What do you think of these Friday links? Leave a comment…we would love to hear what you think!
You might also like: