January 16, 2015
Enchanted Rock At Sunset + Friday Link Love
Taking the perfect flare photo has been a project of ours for sometime. We haven't mastered it yet, but we like to try. For instance…for this photo, we hiked up Enchanted Rock: a state park a couple hours from Austin, Texas. It's a steep hike that requires walking up a dome like rock to a fantastic view. We took this flare photo at the top after waiting for the right moment. We were quite excited to capture the silhouette of people doing a variety of things at the top…from enjoying the sunset to looking at their cell phone. Also we have some more photography links that we are sure you'll enjoy. Have a wonderful weekend!
Amazing is all I can say about this very cool project involving Photographs of Models of Photographs of Abandoned Buildings via PetaPixel.
We think some of the best photography involves the outdoors, so we love this camping and hiking photo board from PhotoShelter.
Although we love flares, sometimes you just don't want them. So we found this article about The Value of Lens Hoods from Photo Review to be a great read.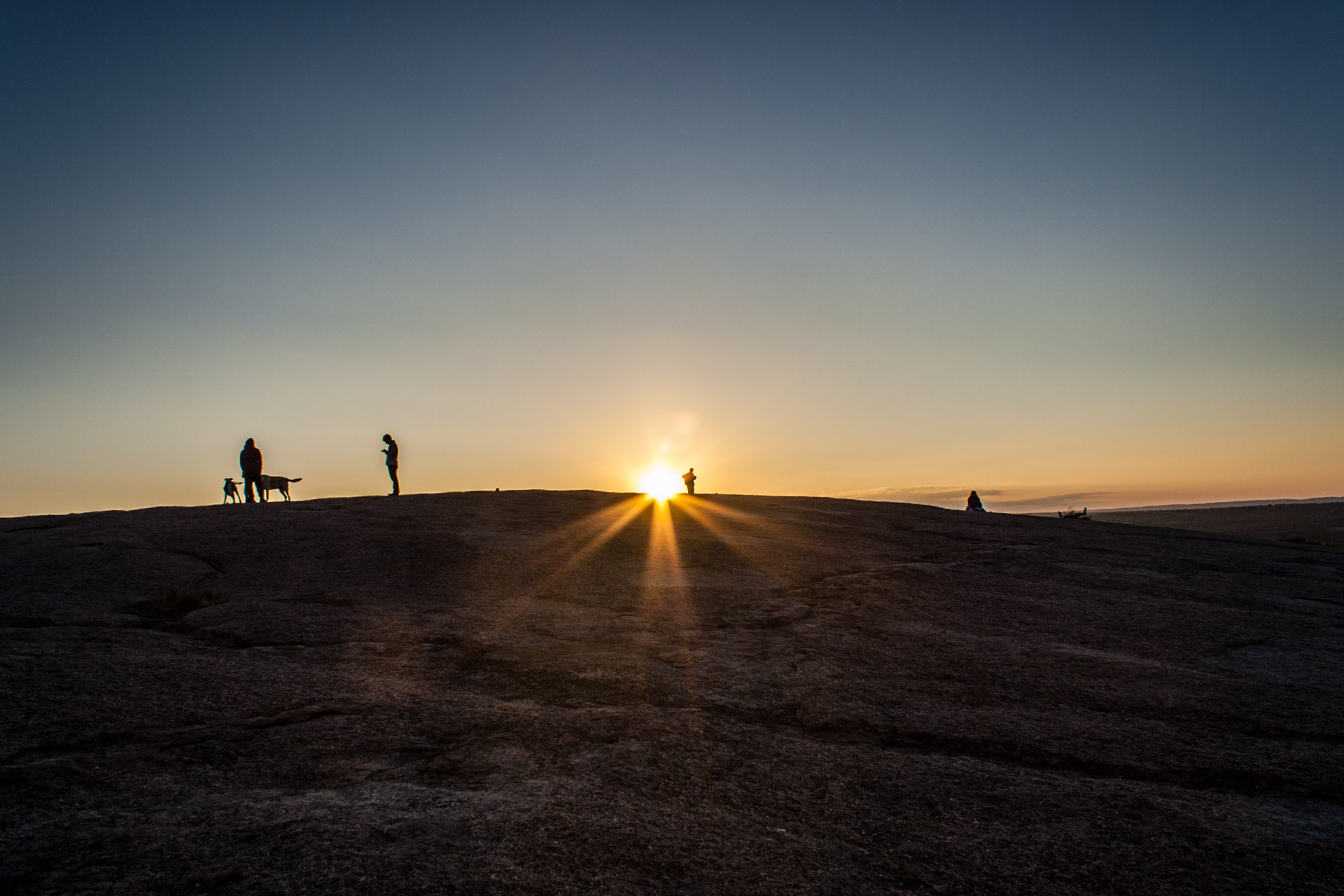 Do you have a favorite place to watch the sunset? What do you think of these Friday links? Leave a comment…we would love to hear what you think!
You might also like: