September 18, 2015
Rocky Canoes + Friday Link Love
Happy Friday! We want to first thank all of you for visiting our new blog, Roadesque! We really appreciate all the wonderful comments that you have left, and we do look forward to sharing more next week! In fact, now we'll be on a similar schedule as Our Ruins in which we will be posting new content on both sites three times a week (Monday, Wednesday, and Friday). We are super happy about that! Also we wanted to share with you some exciting news. One of our photos of the Stardust Motel Sign will be on the cover of the upcoming November issue of Refueled Magazine! They posted a preview of the cover on Instagram, so be sure to check it out here. We are so very excited about this…their magazines are filled with such beautiful content!
Now moving on to these photos…we really don't know what to say other than we were quite speechless to see these canoes wedged between rocks on our way out of the small town of Terlingua, Texas. We're not sure if this was created for fun or as an art piece, but there is no doubt about it…this is beyond cool!
Have a wonderful weekend, and be sure to check out our favorite links from the web this week!
So mesmerized by the idea that most of these lonely towns have a population in the single digits! (article via Mother Nature Network)

These amazing photos from a road trip in Scotland makes us want to jump on a flight to visit those beautiful mountain landscapes right now! (article via Ignant)

We stumbled upon the amazing website Our Wild Abandon and are now huge fans of all their gorgeous photos documenting their life on the road!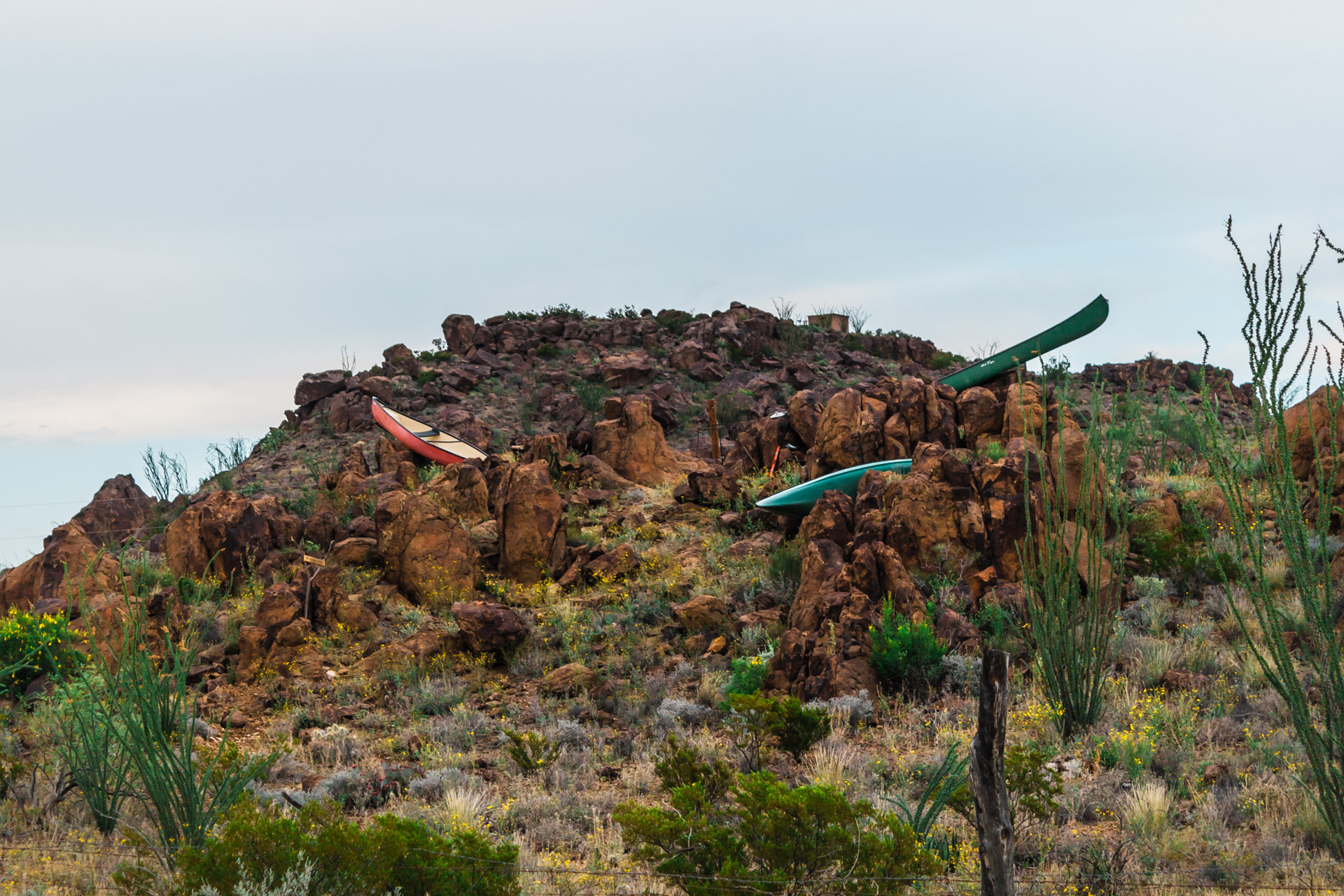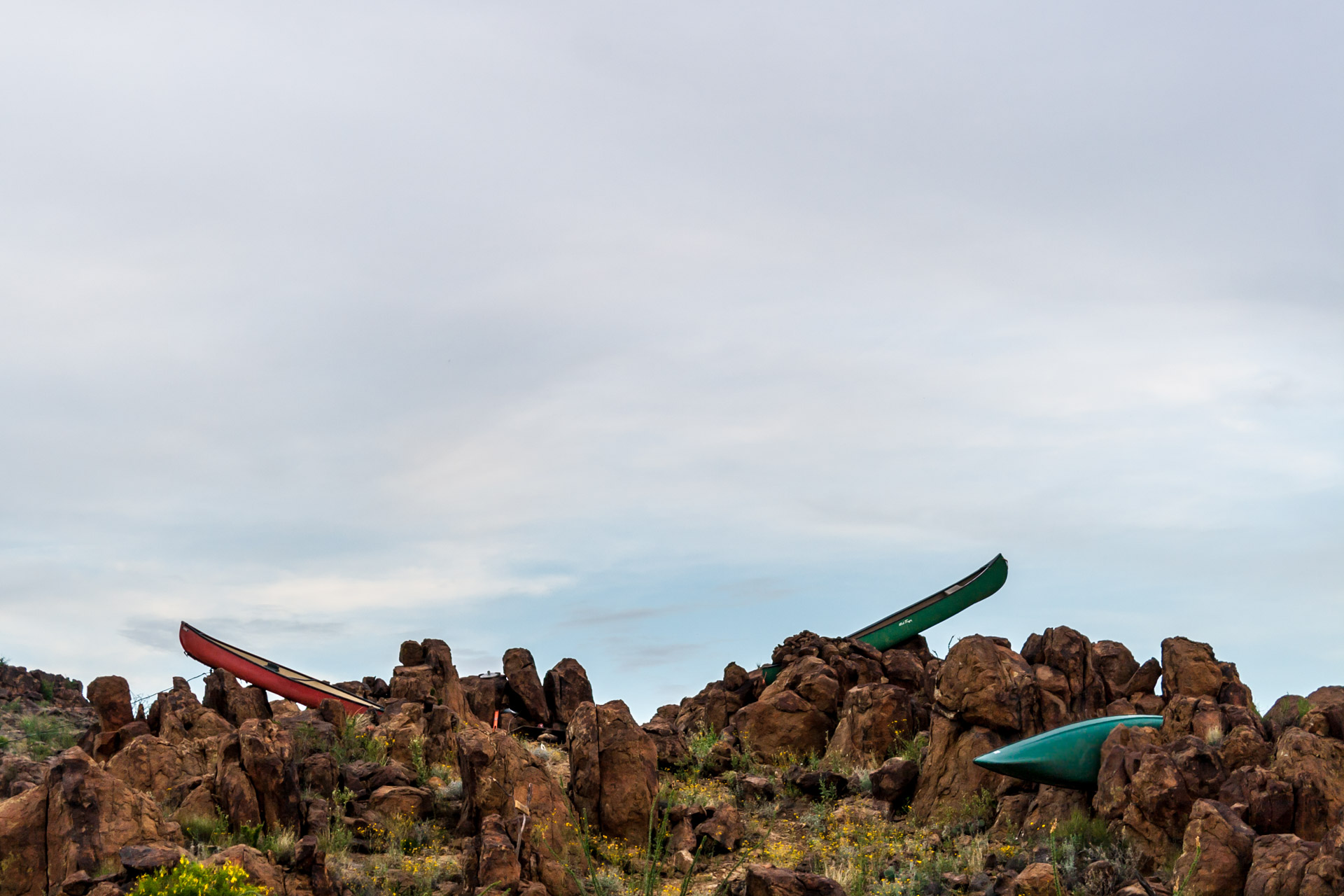 What do you think is the story behind these canoes? Leave a comment…we would love to hear what you think!
You might also like: