September 11, 2015
Prada Marfa + Friday Link Love
We've been wanting to photograph the iconic Prada Marfa, a sculpture replica of a Prada store in the middle of the Texas desert for so long…so when we did get a chance to visit it we were very excited! Now just a little background story about the place…according to our research, this work of art was meant to be created and then abandoned, so that nature could take it over. However, vandals kept damaging it and even broke in and stole the real Prada items inside. So they decided to abandoned the abandoned plan and restore it as well as fit it with major security. Being such a popular destination, when we first drove by it during the day, it was way too crowded to photograph it. So we took a chance and thought perhaps we should photograph it on our way back at night, and we are so happy we did! There was nobody there…it was pitch black…and the store was lit up. It was perfect…a little scary but perfect!
Have a wonderful weekend, and be sure to check out our favorite links from the web this week!
This article by Vogue that tells more about the Prada Marfa as an art piece and a target for vandalism is so very interesting yet so sad!

There's something so peaceful about these photos by Sam Irons capturing deserted landscapes! (article via Ignant)

A VW Van engagement session…this is the cutest! (article via Green Wedding Shoes)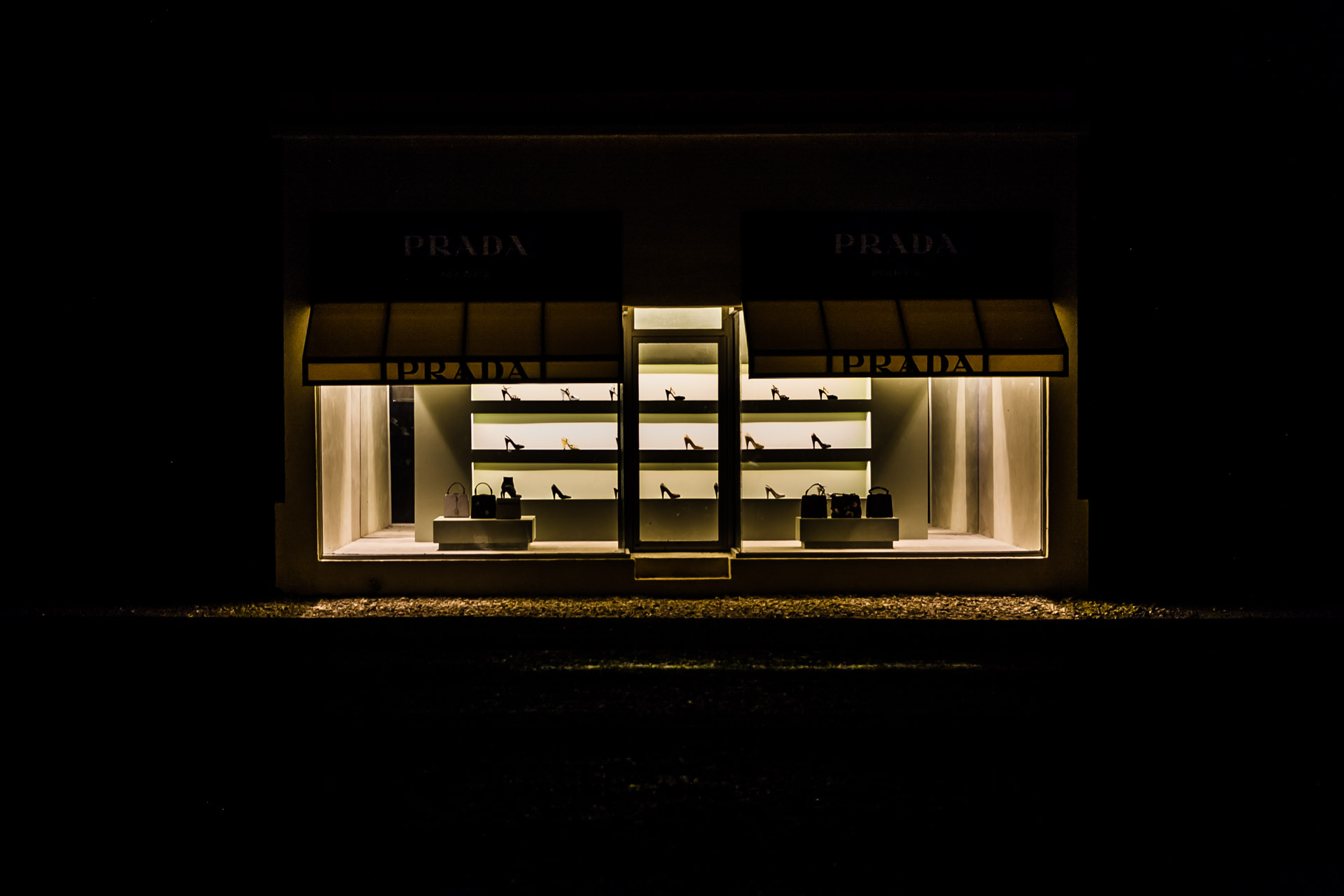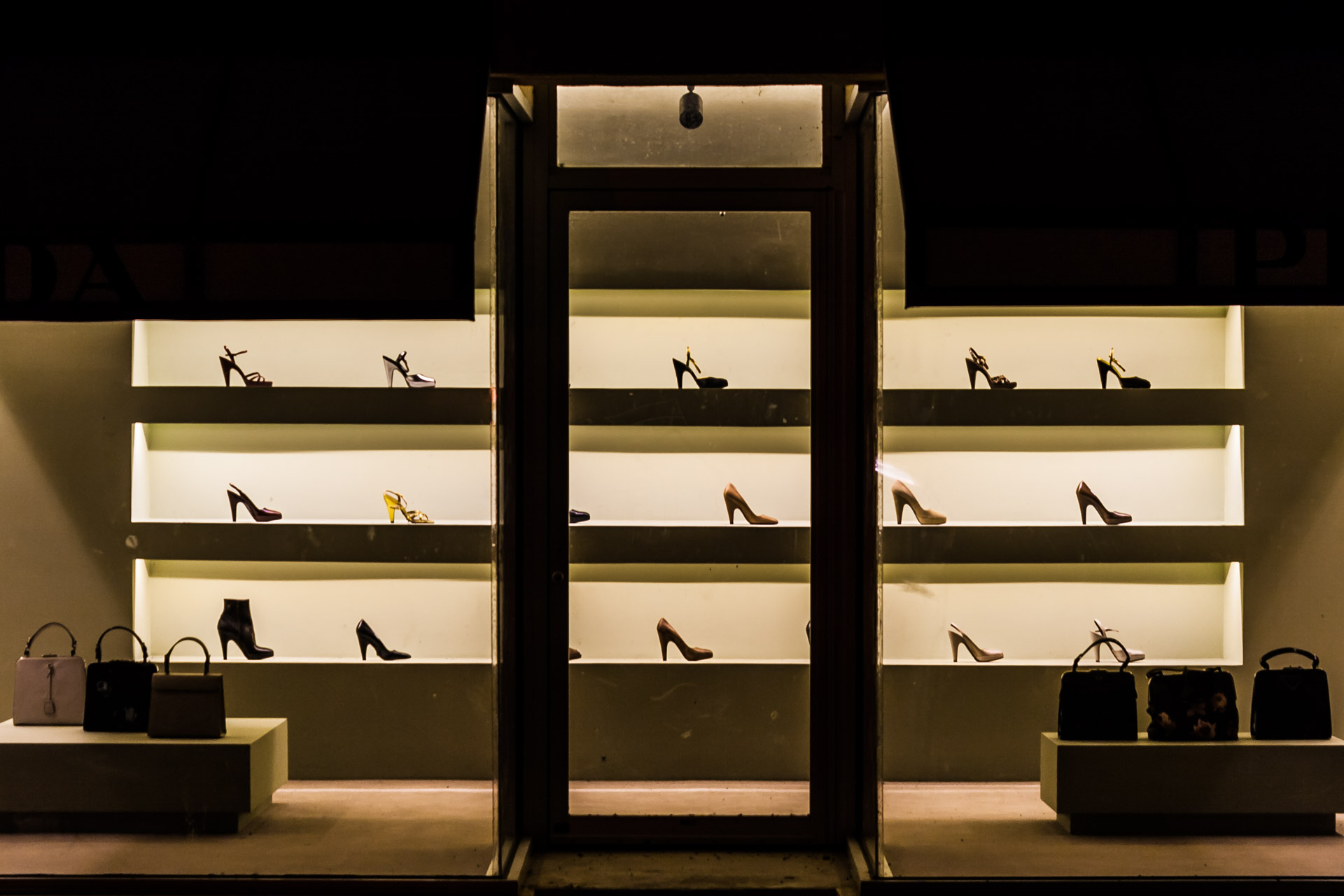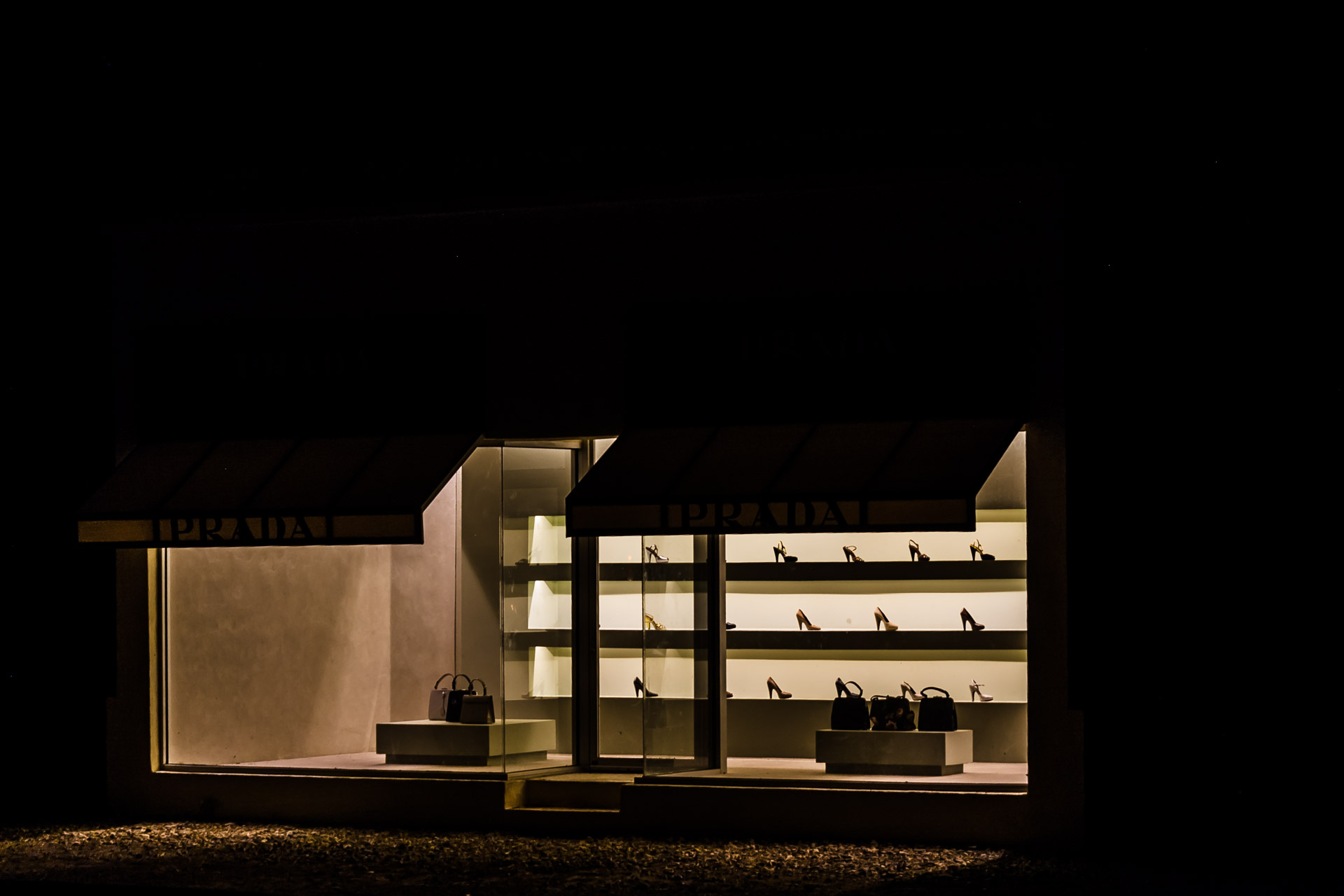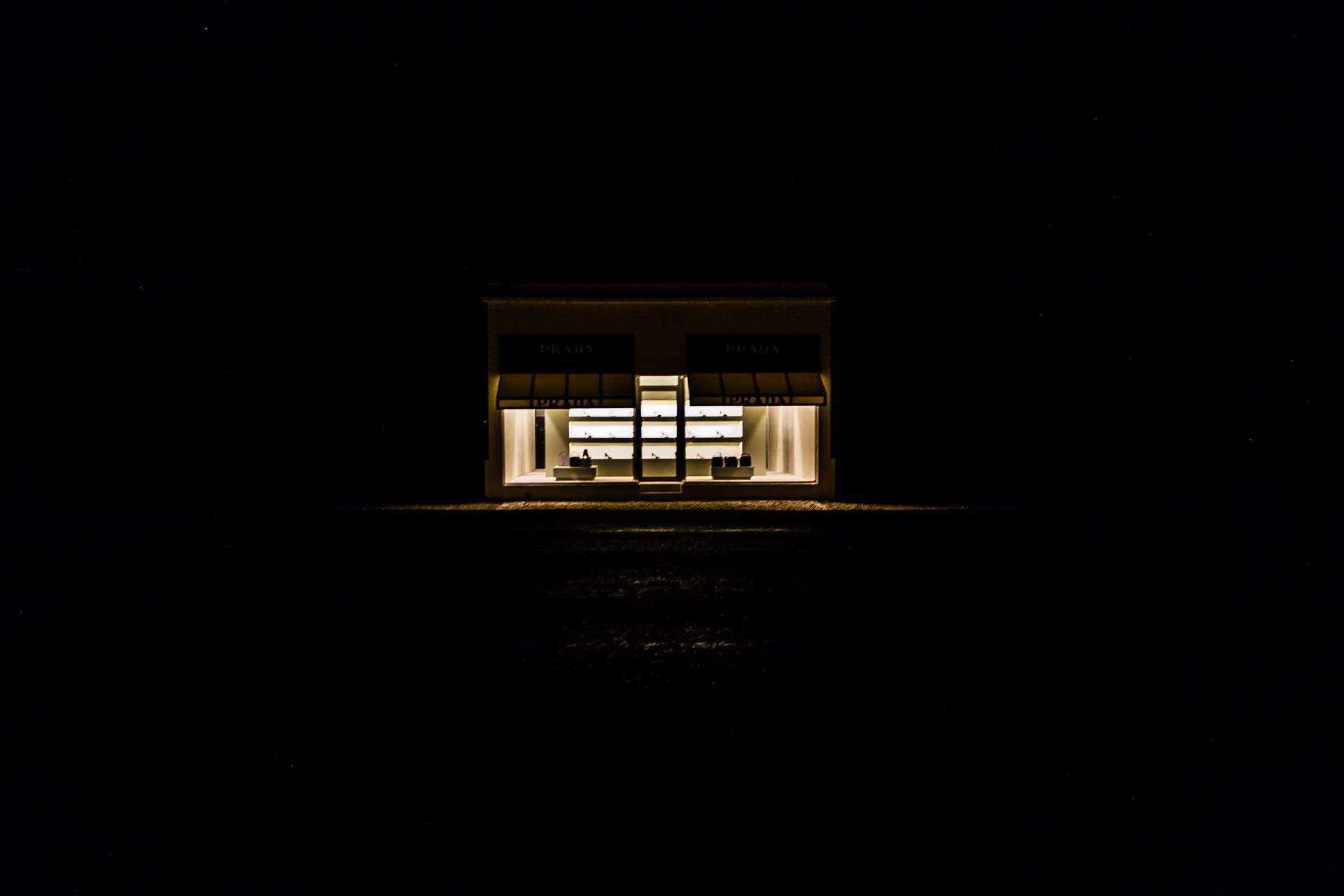 What do you think of the Prada Marfa at night? Leave a comment…we would love to hear what you think!
You might also like: