February 6, 2015
Bright Green Texas Farmland + Friday Link Love
Have we mentioned yet that we love photographing rural landscapes? Well, we absolutely do! We think it's because we currently live in a big city and often feel like we need to escape the hustle and bustle for natural settings that are a bit more peaceful and calming. Plus, Jon was a farm boy from western Canada and feels more at home in places with populations that are less than 400. So in ode to rural beauty, we want to share with you our Texas farmland photo. When we first came across this gorgeous land we were so mesmerized by how green it was…not sure how it gets that way but it was seriously enchanting! I hope everyone has a wonderful weekend and be sure to take a look at our weekly list of favorite links from the web!
We love how this photographer has a structure to how he photographs this abandoned house via VSCO.
We think that the history of the Futuro house we photographed and posted this week is really interesting…so we thought we would share the Atlas Obscura article, Futuro Houses: A Failed 1960's Attempt At UFO Living which provides in-depth information and a short video about these really cool houses.
We are so excited to be featured this week on the wonderful blog Buckets and Spades…love to have you stop on over there and check out the article Abandoned American, A Conversation with Our Ruins.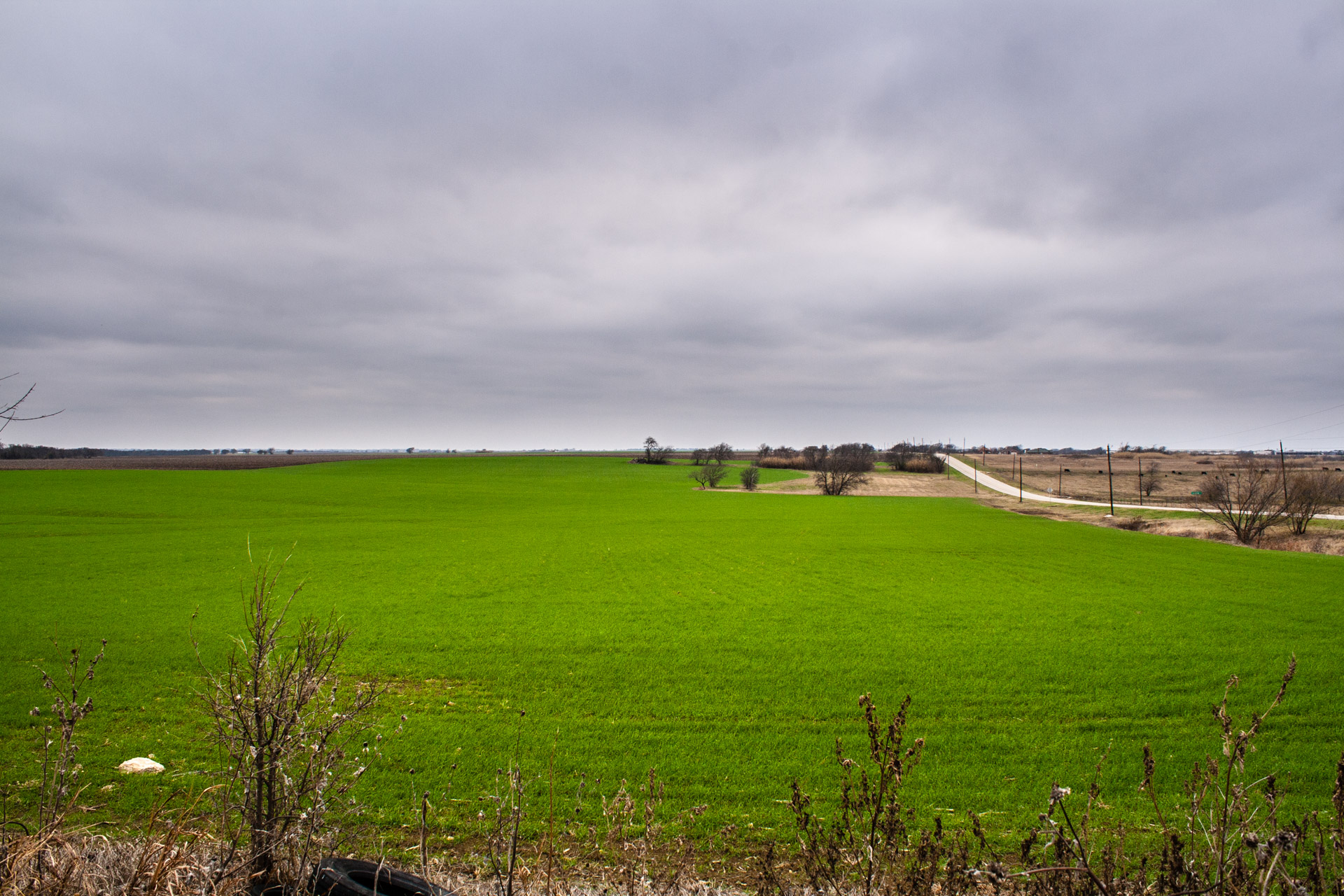 What do you think of this landscape? What do you think of these Friday links? Any beautiful landscapes you've visited? Leave a comment…we would love to hear what you think!
You might also like: