May 22, 2015
The Unfinished Gamble Casino + Friday Link Love
There's no way we could finish up this week's collection of abandoned places near Las Vegas without including a casino…an unfinished casino! The story goes that there were high hopes for creating this casino/resort along the Colorado River in the fairly large town of Laughlin (about an hour and a half from Las Vegas), but the money eventually ran out. That happened over 20 years ago, so this unfinished relic has been sitting there for that long waiting for someone to complete it. It's actually quite a sad sight to see because in a way it represents how building a business can be a gamble…sometimes you win, sometimes you lose. Though we hope someday someone finds the beauty in this place and builds!
Have a wonderful Memorial Day holiday if you are in the U.S and a great weekend to all! We think you'll like these desert/Nevada friendly links, so we hope you check them out!
This article promotes hitting the Nevada backroads, and we totally agree! Plus, they mention that Nevada has more ghost towns than populated towns which is beyond interesting! (via Travel Nevada)

We're determined to master the art of desert photography, so this guide to doing just that caught our attention! (article via Tuts Plus)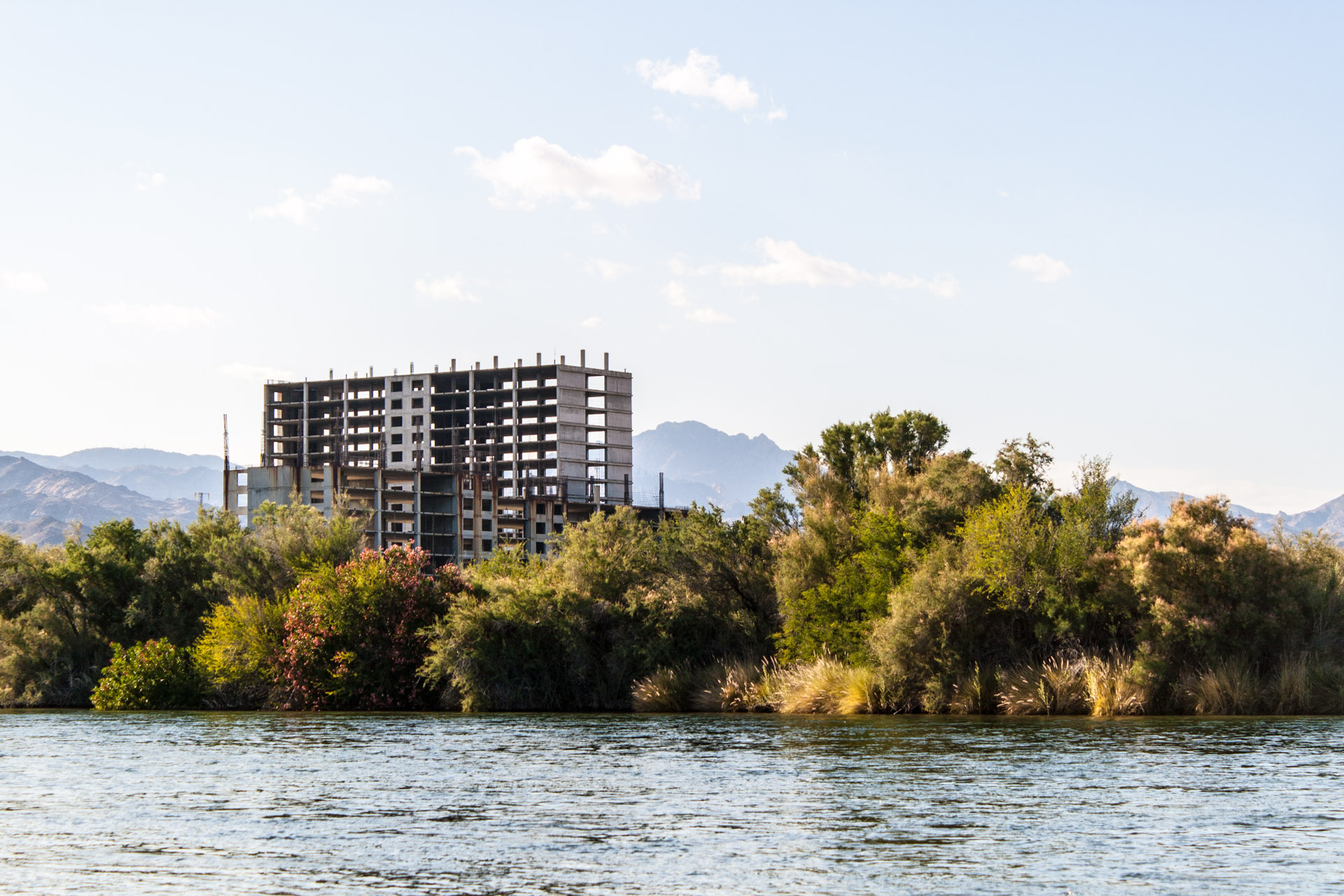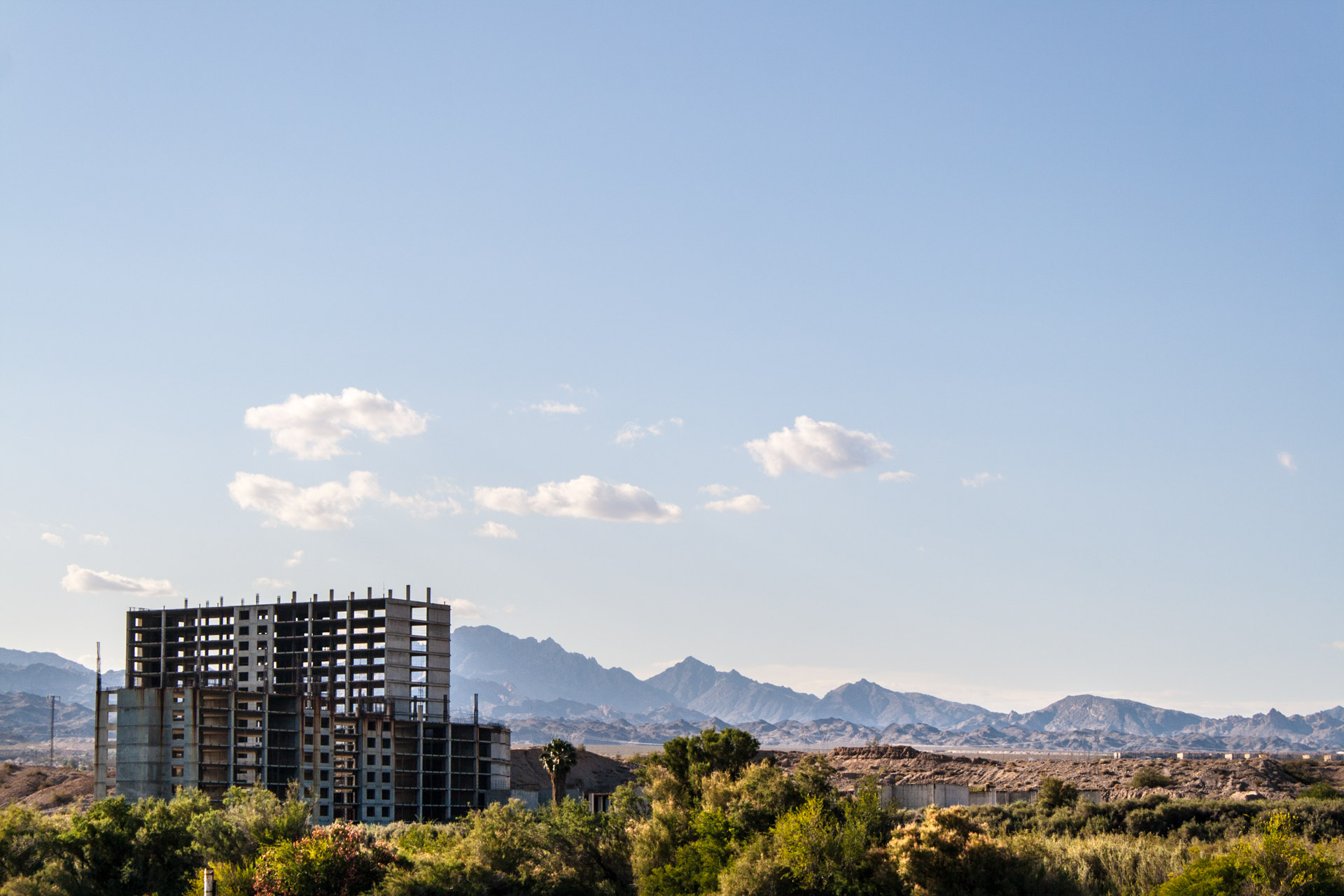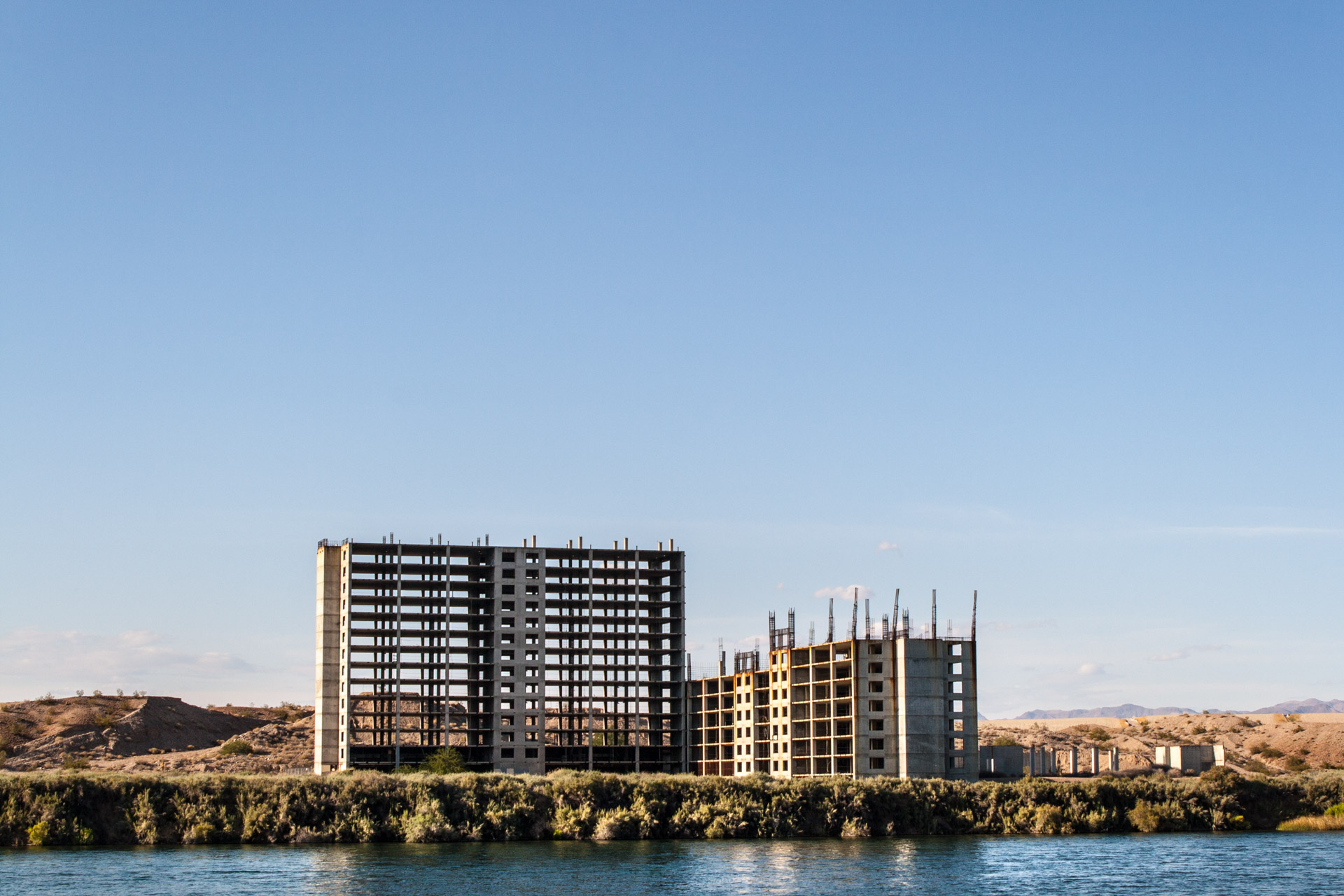 What do you think of this unfinished casino? What do you think of these Friday links? Leave a comment…we would love to hear what you think!
You might also like: